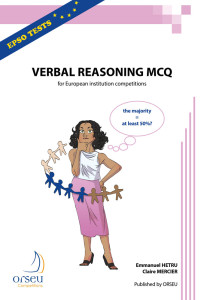 The EPSO competition verbal reasoning test takes place in language 1. Each question consists of a text and four statements. The candidate must choose the statement that can be deduced from the text. Here is an example question. You will find the answer at the end of this article.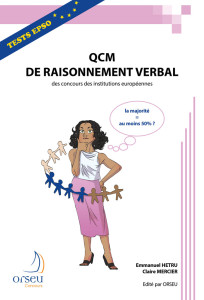 Le test de raisonnement verbal des concours EPSO se déroule dans la langue 1. Chaque question est constituée d'un texte et de quatre affirmations. Le candidat doit choisir l'affirmation qui se déduit du texte. Voici un exemple de question. La réponse est donnée à la fin de cet article.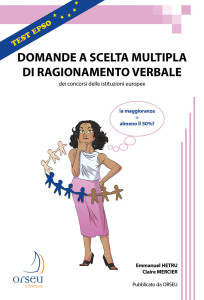 La prova di ragionamento verbale dei concorsi EPSO si svolge nella lingua 1. Ogni domanda consiste in un testo e 4 affermazioni. Il candidato deve scegliere l'affermazione riconducibile al testo. Di seguito una domanda esempio. La risposta è a fondo pagina.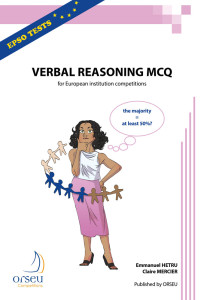 Der Test zum sprachlogischen Denken im Rahmen des EPSO Auswahlverfahrens findet in der Sprache 1 statt. Jede Frage besteht aus einem Text und vier Aussagen. Der Bewerber muss die Aussage, die aus dem Text abgeleitet werden kann, auswählen. Hier ist ein Beispiel. Die Antwort wird am Ende dieses Artikels gegeben.