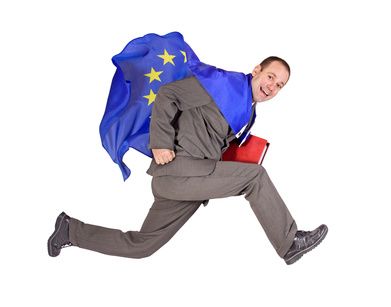 European officials are permanent employees working in the European institutions. Many of them are based in Brussels, in Strasbourg or in Luxembourg. And the positions are in high demand…
As there are a large number of candidates, the selection is done via competitions organised by EPSO (European Personnel Selection Office). The competitions assess the candidates' professional competencies as well as their general ones.
They are organised every year in 3 categories:
– assistants, usually named AST, for whom the competition takes place in winter;
–  administrators, also called AD, for whom the competition occurs in spring;
– linguists, which include translators and interpreters, for whom the competition happens in autumn.
Each competition is announced by a notice of competition that details the profile, the admission criteria and the selection procedure.
These general competitions take place in 2 stages: the admission phase and the assessment phase.
The admission phase usually includes tests in verbal reasoning, numerical reasoning and abstract reasoning as well as situational judgement. For the AST, it also includes accuracy and precision, and prioritising and organising. After this phase, depending on the score and on the validity of their application, candidates may be invited to the assessment phase.
The assessment phase (the assessment centre) includes a structured interview and, depending on the category, a group exercise, an oral presentation, a case study and/or an in-tray exercise.
After this last phase, the laureates' names are placed on a reserve list. They can then apply for positions available in the European institutions or be directly contacted by a department at the European Institutions for a job interview.