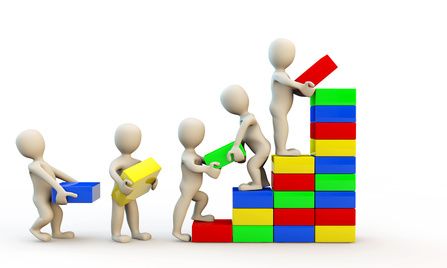 The situational judgment test is not unique to the European institutions. Globally, many companies and public and private administrations use this type of test to recruit their staff: the Public Service of Canada, the FBI in the United States, SELOR in Belgium, to name a few.
The situational judgment test assesses candidates' ability to make good decisions in their work. In the European competitions run by EPSO (the European Personnel Selection Office), each question sets out a work-based scenario and four possible actions in response. Candidates must choose the action they feel to be most effective AND the action they believe to be least effective (NB: you must choose not one but TWO answers!). Here is an example question. You will find the answers at the end of this article:
In your company, you are responsible for internet sales. At the start of the year, your boss set you the target of increasing your sales figures by 15% in July and August, compared with the same period last year.
a) You launch a rather costly publicity campaign.
b) You send an email with special offers to all your customers.
c) As the target doesn't include June, you try to shift your sales for June over to July.
d) You work longer hours during these two months so that you can follow up as many customers as possible.
When you read this question, you may perhaps wonder: "what would I do if I were responsible for internet sales in my company?" or "how would the internet sales manager in my company react?".
But this approach is a mistake. Every company has its own way of doing things. An answer that is considered satisfactory in one company will not necessarily be considered so in another. This is why you must never rely on your own professional experience. You must answer each question based solely on the information given in the scenario and on what the institution or company recruiting you expects of you in terms of competencies and good professional practice.
First, you must approach the question as a role play exercise. The scenario informs you about the different actors involved, their environment and the problem you have to resolve. You are offered a number of solutions. You must make the correct choice while adhering to the rules and applying strategies.
To be successful in the test, you must:
have a precise understanding of the competencies on which you are being judged;

understand the values of the institution or company recruiting you;

be able to sort actions according to different criteria;

train.
Through its books, courses and online tests, ORSEU Competitions reveals the various strategies you can use to assess and classify actions in the optimum way. These strategies, designed for EPSO tests, can also be applied to tests run by other institutions, such as those used by the Public Service of Canada (situational judgment exam or SJE) and the Belgian Public Service. ORSEU Competitions has, for instance, run preparatory courses for the SELOR situational judgment test.
Answers: b) is the most effective and c) the least effective.